So far, I've finished Sakura's skirt, bought her shoes, and have started on her top. I actually had to do her skirt twice due to a mess up on my part. The first time around, I didn't gather the waist, so the skirt didn't have enough room for hips. Instead of trying to fix it by adding more fabric, I just redid it.
On my 2nd attempt, I made sure to added little pleats to the waist, turning the skirt into a half circle: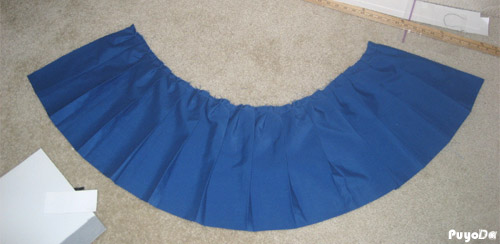 That did the trick! I then cut off any extra, added a band at the top, sewed it together, and added 2 buttons to close it in the back. Here is the finished skirt with converse sneakers.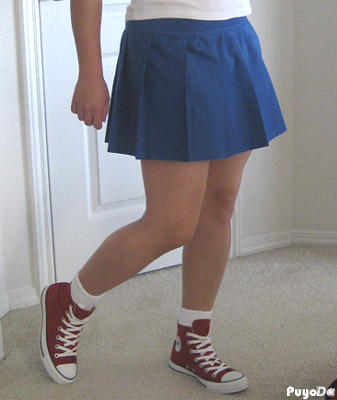 The converse sneakers I ordered are their Chuck Taylor All Star ones.
I'll make another post about the sailor collar later, which I just finished last night.