Tada! I have my first pair of… SHORTS!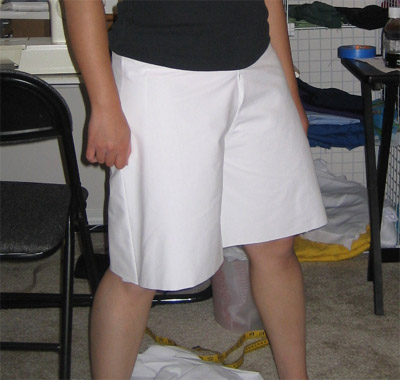 There's still a couple adjustments I want to make before moving on. I think I took in the waist too much. It fits, but I'd like a little extra room. The crotch also ended up a bit high XD;; I'll have to figure out how to fix that.
I'm glad the flash from the camera didn't shine through the fabric. It seems thick enough, but I'm still paranoid. I might put lining on the inside.
Next up, I'm going to tackle the zipper and button part!