I decided to re-make my Pokemon Go Trainer jacket! There were a few things I didn't like:
The jacket was too tight and short.
The lining fabric I chose had horizontal stretch, not vertical, which wasn't great to match up with the outer fabric that had 4-way stretch.
The stripe on the sleeve was too wide.
And I had also made several minor sewing mistakes. Here is the new and improved jacket!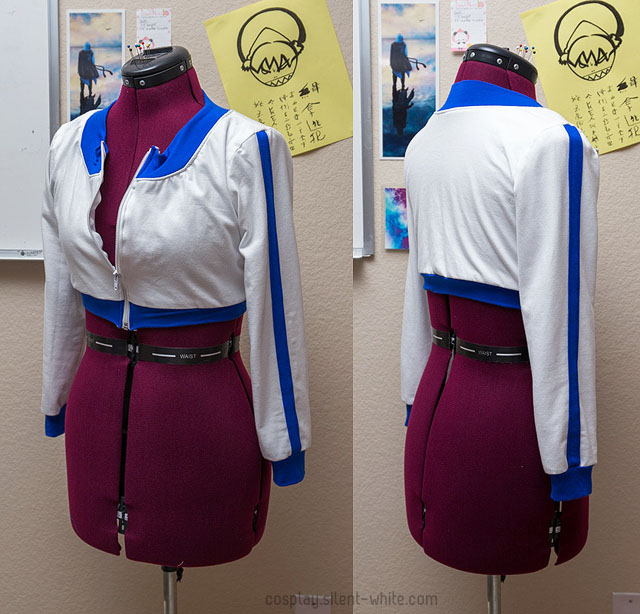 I adjusted the fit of the pattern and the width of the stripe. For the lining, I changed it to use a rayon/spandex blend instead. Here's a side-by-side comparison, with the new jacket on the left and the old one on the right.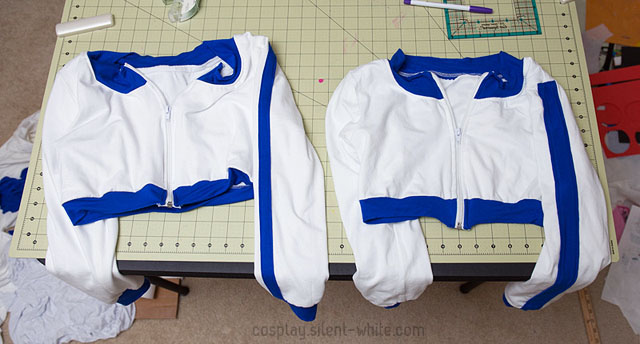 I'm also really happy with how clean the construction is compared to the old one! Here's a look at the inside of the new jacket: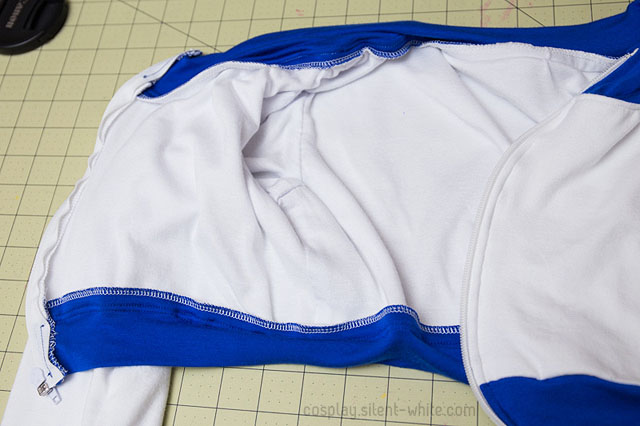 As for what's next, I'm thinking about making the backpack and have a few samples of canvas fabric I'm deciding on. I also told a friend that I'd help him make the outfit for the male Pokemon Go Trainer. I might have progress photos of those later if he decides to move forward with it!