Well, I've been really busy lately, so we decided that we wouldn't use new costumes this year for A-kon and AnimeFest. We're going to re-use our TWEWY costumes. But! I'm adding another to our group. Jess will be Shiki.
I started on her jacket a few days ago, and now I'm almost done. I used a shirt pattern I had and altered it by cutting it shorter. I then added the white edges.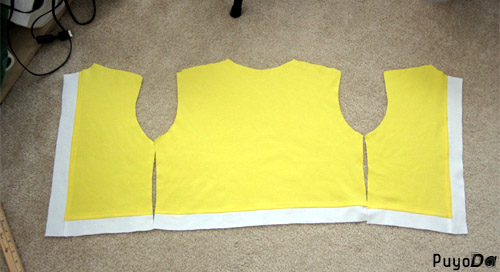 I'm using cotton interlock and chose polyester interlock for the inner lining. I did this by cutting out the same shape in polyester, pinning it together, sewing most of the sides together (leaving one opening), and then turned it inside out.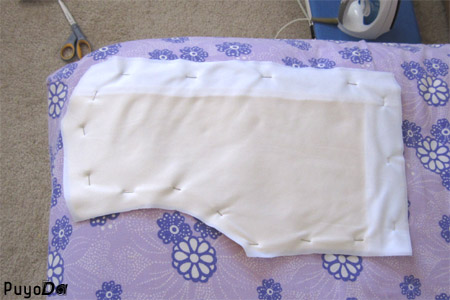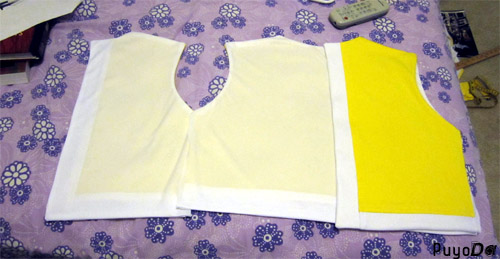 And here's the jacket now!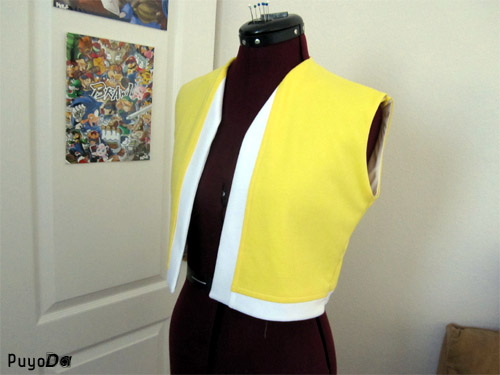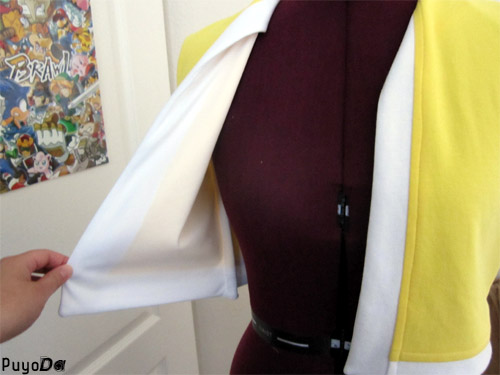 I may have to alter it a little because the arm holes felt a little tight. Next, I'll also be adding the hoodie.
I asked Jess to buy the shirt and skirt, so I will need to take care of:
– wig
– hat
– necklace
– bag
– boots
– Mr. Mew