I actually plan on re-making almost every piece of Beat's costume, but there are two that I am going to keep. One is his beanie, and the other is his bracelet.
If I had more time, I would have made the beanie ribbed, but I'm also okay with how it looks now. It was made with some cotton interlock: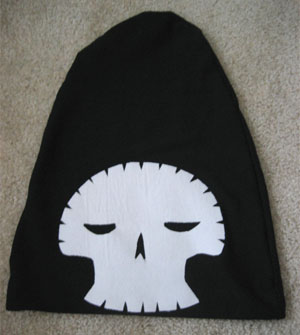 I basically made 2 shapes like that and sewed them together. The skull was cut out of some left over fleece I had. First, I cut out a rectangular piece and ironed it onto some Heat n Bond. Then, I drew the design on the back part, cut it out, and ironed it onto the beanie. Here is the back side of the skull which was peeled off. It shows my pencil markings when making the design: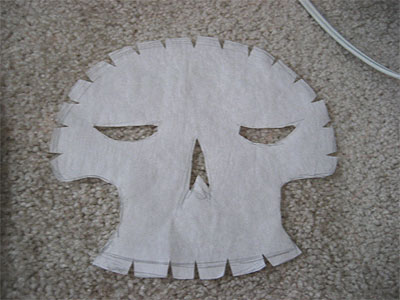 The bracelet was first made with some stretch cotton, since I actually didn't have Jack's wrist measurements. I ordered two one-row pyramid stud bracelets from Hot Topic (which they don't seem to carry on their site anymore), and partially glued them onto the black fabric base using hot glue: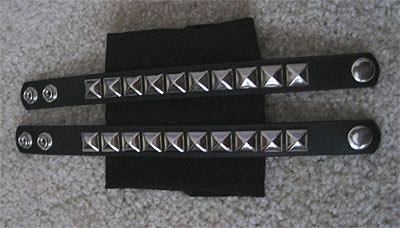 This lets the bottom part stretch as needed, and lets you adjust where you want to button the top 2 pyramid stud bracelets.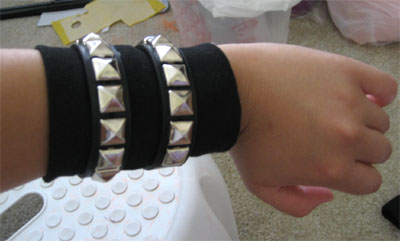 Including shipping, the two pyramid stud bracelets came out to $22.17. The black stretch cotton was $7.99/yd, on sale for $7.19. Beat's total is now $36.55.