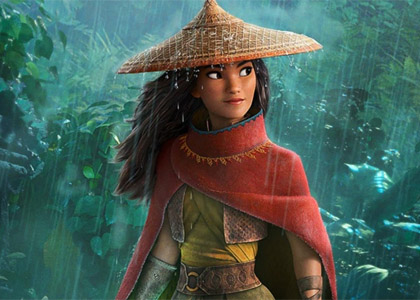 Raya (Raya and the Last Dragon)
Materials
For Raya: I used suede for the vest with a cotton lining. The same suede is used for the boot covers, belt, and bracers. The pants are made with demin, with the pattern drawn on with fabric markers. The shirt is made with jersey fabric.
For Noi: The belt is made from cotton, but the rest is all made with jersey fabric.
For Sisu: Most of the costume is made using anti-pill fleece. The scales are made with costume satin, and the fur is faux fur with purple highlights drawn on with a paint marker.
Comments
I took another long break from cosplay after having my second daughter, but then I watched Raya and the Last Dragon and was inspired! In addition to Raya, I also made matching Noi and Sisu costumes for both of my daughters. I managed to finish most of my Raya costume and all of Noi and Sisu's costumes for Halloween. I am continuing on with my Raya costume to finish the parts I missed!