Now for a few entries about Zia's costume, starting with how I made her jacket! I know a lot of people see the pink part around Zia's neck as a scarf, but I really think it's a cowl neck on a shirt she's wearing underneath. That's the way I decided to do it.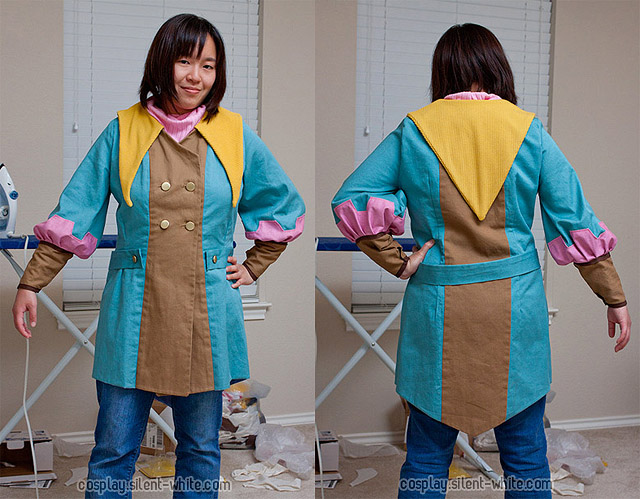 Materials
Fabrics:
Shirt = pink ribbed knit
Jacket = twill and lined with broadcloth
Jacket collar = yellow ribbed knit
All of the fabric used for Zia's jacket were actually custom dyed. I couldn't find the right colors, so I used liquid Rit dye.
Blue part = mostly teal and a bit of royal blue
Brown part = 4 parts sunshine yellow to 1 part navy
Pink part = a bit of wine (the color… not the drink)
Pattern
The shirt was just based off of one of my shirts, except I didn't put in sleeves. I then followed a simple cowl neck tutorial.