After the mishap I wrote about last entry, I replaced half of the pieces with newly dyed fabric. (I forgot to mention that I got the color using Cherry Red Rit dye, incase anyone was wondering.)
Then I sewed the front pieces together and the back pieces together, but I didn't join the front and back immediately. I stopped to do the kanji on the back first. I used several screenshots as references and made a vector, which I printed out. Fortunately, the fabric was light enough that I could put the kanji behind it and then trace with a fabric pen.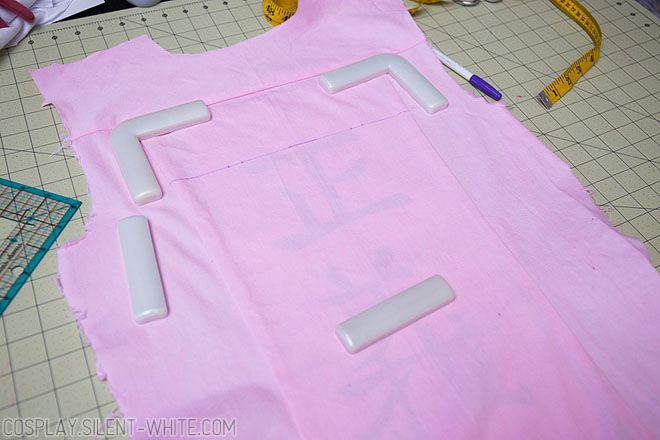 I'm glad I used a temporary fabric pen at first because I didn't like how I spaced out the characters. I ended up washing it out and trying again!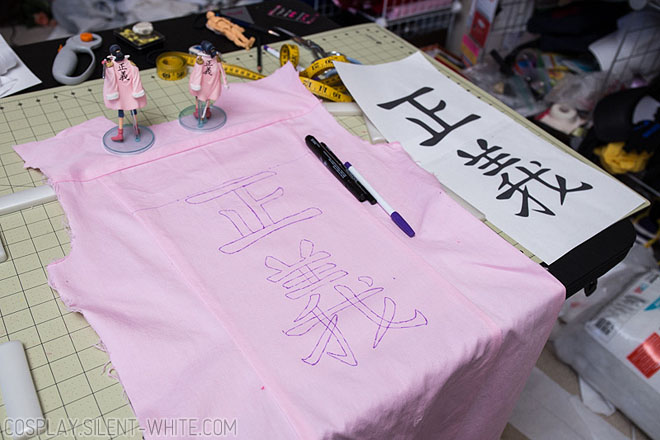 Read the rest of this entry »